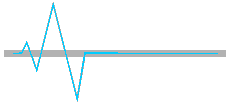 ---
News
Rehmat Mersa - Print book publication date: 1st Sept 2015, Ebook out on 21st August 2015, but available for pre-order right now!
Now for something different! Rehmat Mersa - A Sailor's Romance. I know this is not sci-fi, but I couldn't resist. This is my Granddad's novel, which he started c.1915 and completed in 1931. I know he would have loved to finally see this in print. See 'The Captain's Page' on main menu.
Claranet are closing down the u-net server. We've been with them for twenty years! We've been moved over to their main site and now have our own domain - goldenapple.org.uk
Main site is www.goldenapple.org.uk
Jane Mason Art is now at www.goldenapple.org.uk/jane or from link on main page.
My stuff is at www.goldenapple.org.uk/john or link on main page.
I've added a few more of my latest posters from the 'Melting Moments' series.
Yes. The Trejouron Crossing is now available from Amazon (Kindle). Kobo (epub) in the next few days! Print book in Jan.
Putting the disappointment of 'Original Self' behind, 2014 brings a new novel, 'The Trejouron Crossing'. Click pic on main page to find out more. This is more like it!
DEC 2013: Due to problems at Powys Media, 'The Original Self' has been withdrawn and will no longer be published by them. But see above!
Nov 2013: Powys Media have just confimed they will publish 'Original Self' in time for Christmas. Great news!
All the books are now up on Amazon for the Kindle! All books are back on Kobo. B&N are not performing to my expectations (I've put it nicely).
Golden Apple ebooks now available at Amazon worldwide for the Kindle. Kobo removed all our books in the great WHS purge. I've been assured they will be put back ASAP. I thought they would be a safe haven for the collection after Barnes and Noble distroyed Fictionwise. Well...
.
It is with great sadness that I have to anounce my father has passed away. Douglas R. Mason (1918-2013). He will be deeply missed by us all.
.
'Ava-7' (With space station background) has been accepted for Exhibition at Wirral Spring Open 2013. Exhibition dates: March 23rd-May 5th 2013.
March 2013 - Added new section to site: 'Jane Mason Art'. Check it out! Also, watch out for 'The Original Self' my new 'Space 1999' novel. Published by Powys Media soon (pos April/May 2013). I've put a link on the main page. Powys have the offical ITV license to publish Space 1999 books.
Golden Apple has just signed up with Kobo. Titles will be going up on their site soon and links in the 'Stockist' page will appear as they become active!
Fictionwise closing. After 12 years Fictionwise is closing in December 2012. We have been a partner since 2003. Taken over by B&N a few years ago, this seem inevitable due to their own 'Nook' titles. We will be moving all our books to a new distributor shortly. Thanks to Steve and Daniel for all their hard work over the years.
POM 'finally' released. Link on Powys Media website.
Sept 2012 - Phoenix of Megaron will be available from Powys Media after its launch at the Space 1999 Con in LA 14/16th Sept. Added artwork 'Void' (The New).
Feb 2012 - The castoffs. Finally confirmed this is by DRM. The confusion arose because of a change of title. In the material writen it was down as 'Atan & Ava'. The change of title was never recorded. It appeared in Worlds of IF #158 jan/feb 1972 as 'The castoffs'. It's now republished in eBook.
Jan 2012 - Phoenix of Megaron due out soon. This is being published by Powys Media. Android Planet was published by Powys back in 2011. Both available from LULU.com. I've writen forwards for both. These are new versions of the books which, along with Mateo at Powys, I've help re-edited to knit into the flow of the series.
Jan 2012 - Added epub and mobi formats to free ebooks. The old MS Reader(.lit) format is being axed by Microsoft. All our books are still avialable from Fictionwise in Multi-format.
Sept 2010 - Artwork added - 'Rescue'.. 'Rescue' and 'Invasion' were both selected for exhibition at the 5th WSA National Open (Oct-Nov 2010).
August 2010 - Artwork added based on 'Kronos' - 'Invasion'.
June 2010 - Found another Interview with DRM. This is from 'Cheshire Life' in 1978 (see DRM Archive page). Artwork 'Vortex' from 'Return to Olympus'.
March 2010 - More Artwork based on the novels 'Unwelcome Visitor' from 'The New, and 'Crash' from 'Perfect Shade'. 'Crash' was selected for exhibition at the 'Wirral Spring 2010'.
Sept 2009 - Artwork: 'Introducing Aura'.
Aug 2009 - Added Artwork based on Kronos Factor.
1st June 2009 'A Perfect shade' eBook now at Fictionwise.
The photograph used for the cover of 'A Perfect Shade', title Aura, was selected for exhibition at the Williamson Art Gallery as part of the 'Wirral Spring 2009' (April 25th - May 31st.)
March 2009 - A Perfect Shade. 4th in 'Olympus' series nearly ready. Publication date July 7th 09 (ebook may be out before).
Jan 2008 - 4th book in 'Olympus' series underway.
May 5th 2007 - The New. Latest in the 'Olympus' series.
Oct 17th - Addition to Archive page of an Original Covers section. Some of the more interesting ones. Some by Eddie Jones for Bastei.
Oct 05 - Coming Soon: 'Return To Olympus'. Pub 07/01/06. This is the sequel to 'The Kronos Factor'.
Fictionwise now have all DRM/Rankine/JRM titles available in ten different ebook formats!
Change of distributer. Our main American distributer eBook Content Reserve, have entirely lost the plot and decided to introduce excessive fees for using their service. This has meant, in order to continue, a change of distributer. We are not alone in having to do this. Fortunately, Golden Apple are now working with Fictionwise to produce Multiformat versions of the titles. These should build up over the next few months.
Coming Soon: 'The Kronos Factor'. Ebook out on 1st March 2004. Print out on 1st May 2004.
As of 31st May - Due to 'one charge too far' by our credit card processors, we have had to retreat to only offering our Print Titles direct from Golden Apple by cheque (UK Sterling). Unfortunately this basically rules out international cheque orders (non Sterling) as my friendly bank charges five pounds just for the conversion to sterling. I'm sure there's a way around this. I've just got to find it!
However, the Golden Apple Print Books can be now ordered through most UK book retailers and some USA bookshops (and any other bookshop that have contacts with the international distributer Gardners Books Ltd).- where you can use credit cards.
BAZOZZ ZZZ DZZ - And other Short Stories. The magazine collection. These were originally published in Galaxy, IF, Visions of Tomorrow, etc. BAZOZZ ZZZ DZZ is previously unpublished - it was due to appear in Visions of Tomorrow.
Aid For Andromeda first chapter and a half added to archive! This is the only remaining bit of the 90,000 word manuscript I could find.
Original typescripts of 'Door of Hope' and 'Locust Years' added to Archive. The 'Locust Years' typescript is the original version of the story with the hand-written amendments.
Tuo Yaw - The collection (6th April for ebook, 1st May for print). The best of DRM's short stories - Eight of which have never been previously published! More news soon. Stories which don't make it into the book will be made available as free eBooks (inc. Blockade of Sinitron, and, the only story ever writen in the first person - Door of Hope.)
On 15th March 2003 - The last four of the main novels! - 'Mission to Pactolus R', 'The Weisman Experiment', 'Ring of Violence' and 'Tower of Rizwan'. Updated Short Shories page to give more detail.
On 15th Feb 'Resurrection of Roger Diment' and 'Never the Same Door'.
On 1st Feb - 'Moons of Triopus'. And, YES, if all goes to plan, we are opening an online shop for Golden Apple PRINT publications. Also, John Rankine Dobson Original Hardback books (nine titles).
On 15th Jan - 'The Thorburn Enterprise'.
On 15th Dec - 'Dilation Effect'. And, looking forward to the New Year there could be some print versions of selected books!
15th Nov. The Fletcher Chronicles - a collection of Fletcher shorts with an original, new, climax to the series - The Heart of the Flame - the first John Rankine story for nearly twenty years!
1st Sept - At last, the original Dag Fletcher Galactic series! This link takes you staight to the Fletcher pages. The main link takes you via an I.G.O. wait screen (just for fun).
1st Aug - 'The Fingalnan Conspiracy'. Part of John Rankine's 'Gallactic Space Opera'. 3D glasses (red/blue) at the ready for the cover!
Continuity Sheet for Plantos Affair added to Archive page.
WH Smith in the UK are now supplying the listed books (see stockist page).
June 1st is 'The Phaeton Condition'. This will be closely followed on the 15th by 'The Omega Worm'.
On May 1st was 'Last Shuttle to Planet Earth'. To coincide with this is the unpublished 'Free Fishers' short story which it was based on. This, along with the handwritten pre-amble, is available free on the novel's Focus page.
On the Archive page - An interview from 1970 and Author profile sheet from 1971.
Published March 15th - The Typhon Intervention.
On 15th Feb 'Forgotton Rocket' by John Rankine - this is the original, unpublished novel, writen in 1974, which was converted to become 'Phoenix of Magaron'. See 'More'.
A free copy of Six Cubed Plus One is now available for download as an introduction to John Rankine and ebooks!
Also in production (later in the year I hope), are John Rankine's lost Starfarer series and collections of published and unpublished short stories.
Other Stuff: The Archive page. This contains, among other things, PDF files of John Rankine's Space 1999 second series Ideas Bank.
---

---